Description
Geometric designs are interwoven with bright Aztec colours to create an incredible eco-friendly and ethically made statement rug for your home. This recycled Rishikesh handloom rug is both bold, beautiful and environmentally and ethically sound.
Fair trade
Handmade in India
Made from recycled materials
Made entirely from recycled PET yarn (recycled plastic bottles & recycled cotton)
Handloomed by a Goodweave certified supplier
100% recycled materials- each rug is unique
90 x 150cm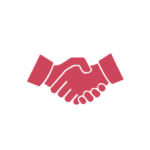 This product is fair trade. Due to the handmade nature of this product, made in fair trade communities, please consider that this item has been lovingly made by an individual that you help support with this purchase, and that small imperfections can sometimes be present and slight colour variations may occur, unlike some mass-produced factory items.
This product has been made by our suppliers in partnership with GoodWeave;
Goodweave- 
Giving children the chance to learn, laugh and play – "GoodWeave works to end child labor in global supply chains, from the producer's hands to the consumer's.  The nonprofit organization was founded by Nobel Laureate Kailash Satyarthi in 1994 and is today the leading global institution with a mission to end child labor in global supply chains. GoodWeave brings visibility to global supply chains, respects the rights of informal and marginalized workers, provides assurance that certified products are free of child labor, and restores childhood to vulnerable children so they can laugh, learn, and play.  To learn more, visit www.GoodWeave.org.